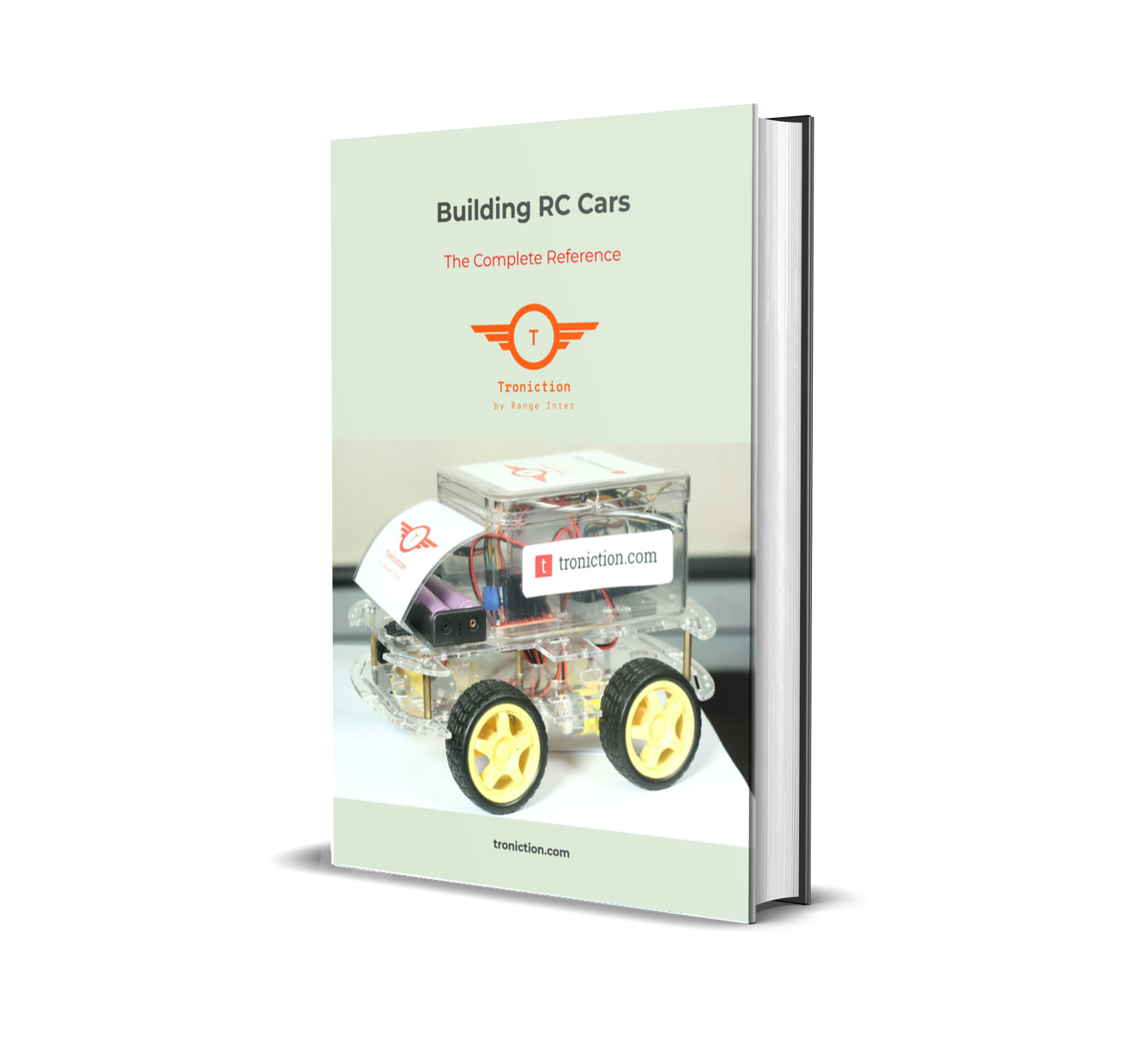 Unlock the Secrets: Get Your Copy Now!
Discover the ultimate resource for building your very own remote-controlled Arduino-based electronic car. Download the comprehensive PDF file that contains everything you need to know, right at your fingertips.
🎁 Bonus: Absolutely Free!
As a special bonus, we're including ready-to-upload files for Arduino, along with a high-resolution circuit schematic diagram. This additional content enhances your learning experience and ensures a smooth and seamless car-building process.
📚 Pure Knowledge
We've distilled the essence of Arduino car building into a concise, easy-to-follow guide. With complete illustrations and a reference section, this comprehensive yet compact book eliminates unnecessary technical jargon, delivering only the essential instructions you need to bring your dream car to life.
🔧 Your Trusted Companion
Consider this book your faithful companion on your Arduino car-building journey. From start to finish, it provides step-by-step guidance, ensuring you have the knowledge and confidence to create your very own masterpiece.
Don't miss out on this incredible opportunity to access the definitive guide for building your own Arduino-based electronic car. Download your copy now and unleash your creativity!
Table of Contents
Unlock the exciting world of Arduino car building with our comprehensive guide! Whether you're a beginner or an experienced enthusiast, this book takes you on a journey from understanding the components to controlling your own Arduino-based car.
Chapter 1: Components
The first step is to get to know the components of an electronic car. This chapter is about various components used in electronics cars. Discover the building blocks of electronic cars as we delve into various components used in these fascinating creations. Gain the knowledge you need to bring your ideas to life.
Chapter 2: Wiring
Step by step illustrated instructions on how to connect your components to make your first Arduino-based car. Follow our detailed, illustrated instructions to connect the components seamlessly. Learn how to create a solid foundation for your Arduino-based car and ensure its proper functioning.
Chapter 3: Coding
Conquer the most challenging step: writing your car control code. Our guide provides you with a comprehensive understanding of the downloaded code, empowering you to customize and optimize it to suit your preferences. This helps you to complete the most challenging step of writing your car control code. As you build your first car, codes can be downloaded. But this chapter explains everything that's in the downloaded file.
Chapter 4: Uploading
Clear steps and instructions on uploading your code to the car. Navigate the upload process effortlessly with clear steps and instructions. Get your code up and running on your Arduino car without any hassle.
Chapter 5: Controlling
Experience the thrill of controlling your Arduino car with just a smartphone! This chapter reveals the secrets behind installing the app and maneuvering your car with ease.
Embark on an adventure of learning, tinkering, and innovation with our guide to Arduino car building. Visit our book page now to unleash your creativity and bring your own Arduino car to life!