Build Your First Electronic Car
Welcome to Troniction
A memorable and enjoyable learning experience. Learn the basics of electronics in an engaging real-world project. Create a remote-controlled rechargeable-battery operated electronic car from scratch to completion.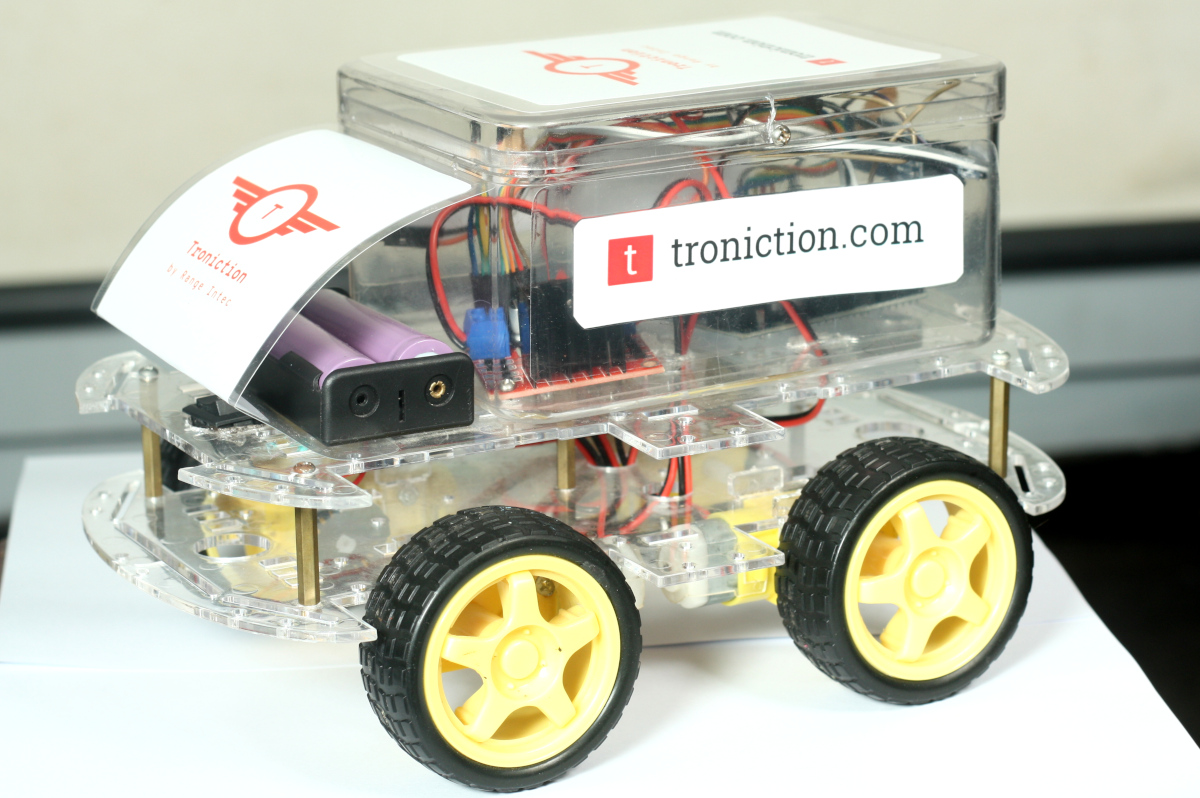 ---
All in One Solution
All the required information in one place. Troniction has every information from buying components, connecting the various electronics parts, car software coding, uploading the code to controlling the car with Bluetooth. Therefore you don't have to spend time browsing around various websites for finding pieces of information related to building a car from scratch. The Troniction website has all you need!
---
Step-by-Step Process
Building an Arduino-based electronics car involves many steps. We have a step-by-step guide on how to build your car. If you just follow the steps you will get your first car build without any trouble. Since every step is explained in detail, you can quickly understand the process and the end product soon. Troniction steps bring clarity to your thinking on building an electronics car. You have to put one foot ahead of the other and start the step-by-step journey towards building the first Arduino-based car.
---
+ Connection Diagrams
For an unfamiliarized person with electronics components, connecting them will be a daunting task. We have connection diagrams for every component. You have to connect the pieces of the puzzle as you see in the Troniction diagrams. You will be at ease when you don't have to read all the datasheets when you first build your car. Of course, later you can refer to the datasheets and learn more.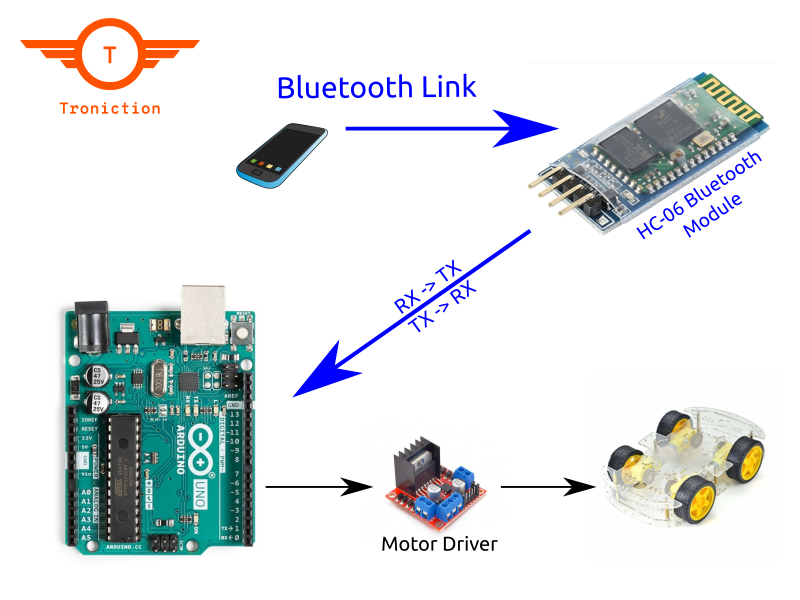 ---
Code Downloads
.h + .ino
To control your car, you need to give instructions to it. You first need to program the car how to respond to your instructions. You write software on your laptop and upload it to the board. You can download the code files from the Troniction website and easily upload them to your car. This saves you from a lot of difficulties when you first start programming. Again, of course, you can always revisit the Troniction website and learn the code explanations in depth. So you can understand each line of code. Moreover, you may change the code whichever you want to control the car the way want.
.ino File Extension Arduino Sketch File
---
Concrete Model
The Troniction Car, shown in this website, is a Concrete Model(1) of the final car you will build. Troniction describes a car that was built by us. So we know exactly how to build an electronics car from scratch to completion. All information is true. You can be confident about the final result of your Arduino-based car building project. The photos and videos of the car shown on the Troniction website are the testimonials of an actual product built with the same information on this website.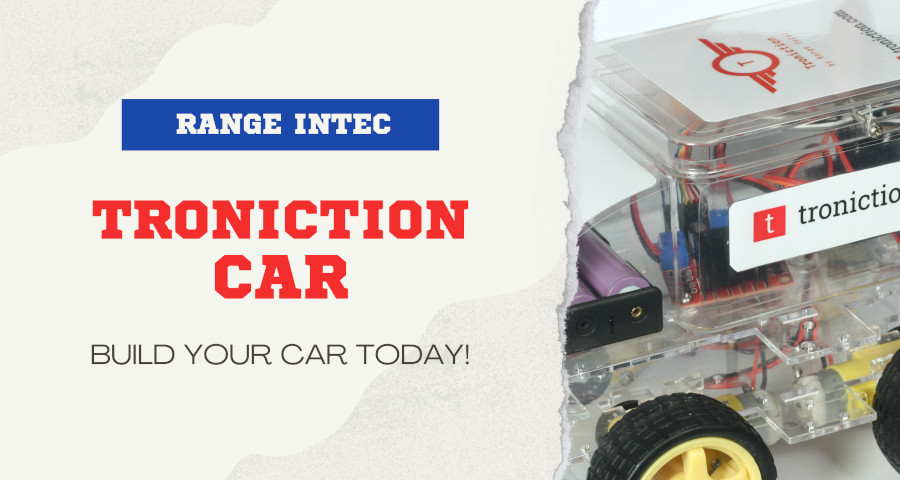 ---
Troniction Help Channels
Even though Troniction has everything you need to build a custom car based on Arduino, you may still need some help on the way. Post your issue on our Facebook page. Troniction website contact page lists many communication methods to reach us. We are more than happy to help you in building your first Arduino-based remote-controlled car.
Get the Book
---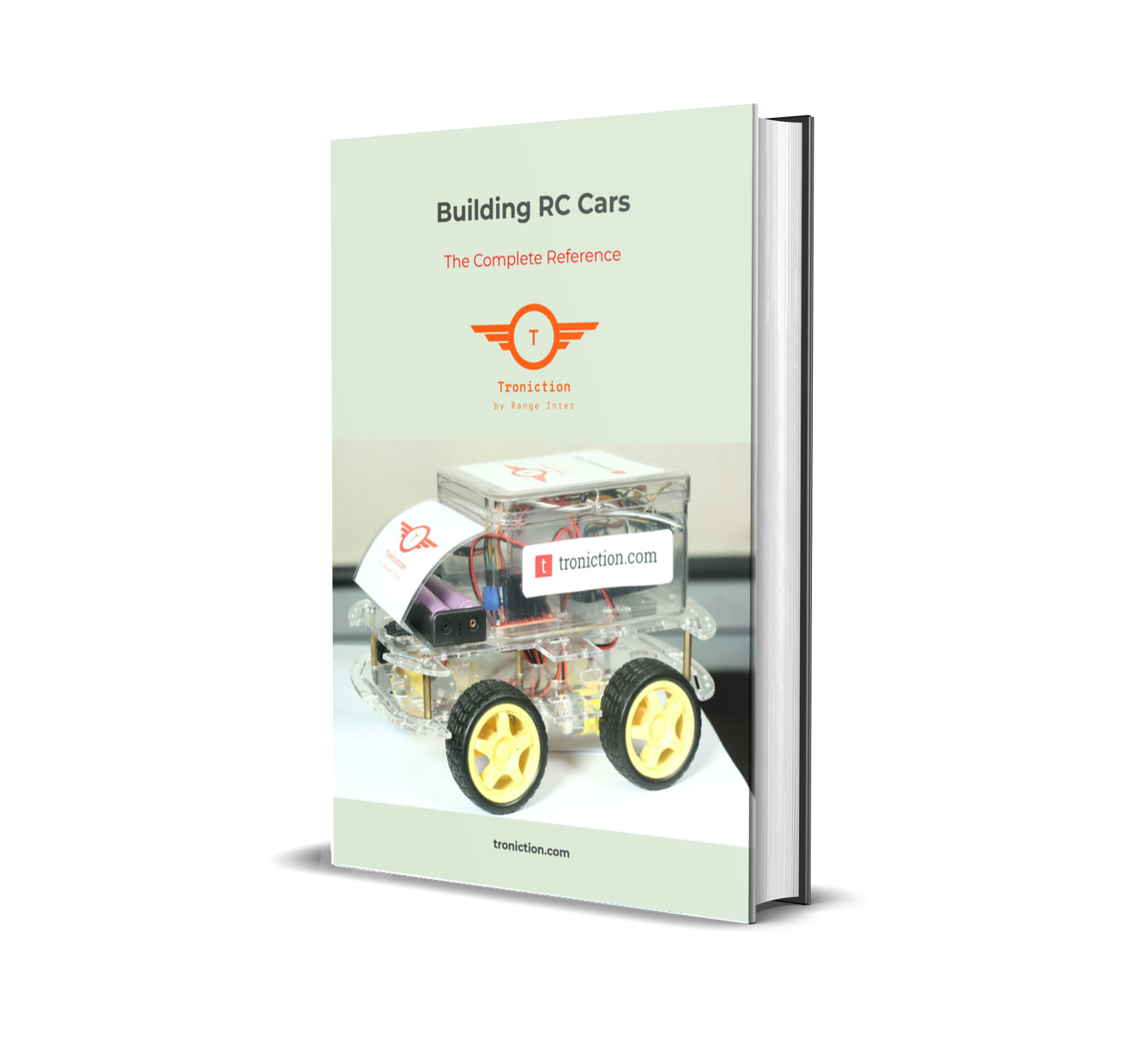 You can download everything you need know to build your own Arduino-based electronic car as a PDF file for your reference.
Troniction Book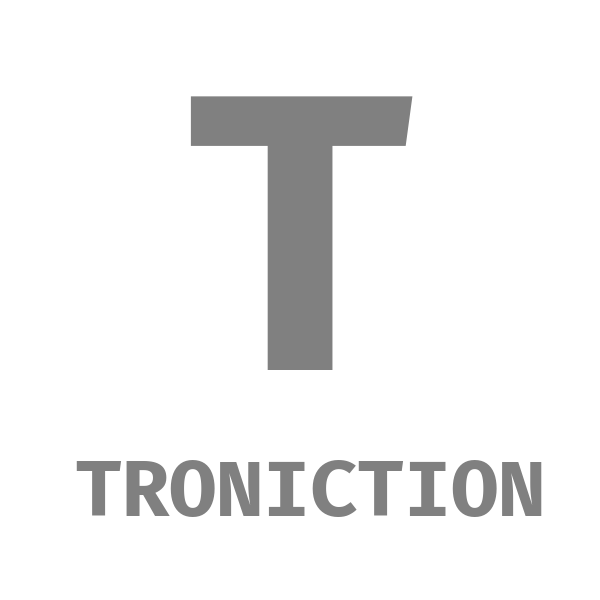 Singing Car
New
---
Make your car sing. Listen to 'Happy Birthday' in your car.
Let's build a car for your or your kids' birthday. Gift an engaging and educating experience. Build a car from scratch!
Car Engine
L298N Motor Driver Module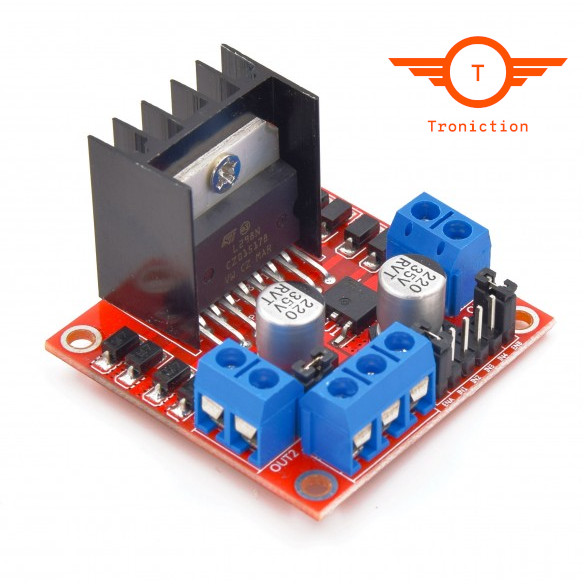 Power amplifier for the wheel motors of your car. Arduino board power is not enough to drive all 4 motors. Motor Driver L298N drives the motors with additional power.
Learn more - L298N
Footnote (1) Concrete in CRA Instruction Model: During the concrete stage of instruction, three-dimensional objects are employed so a person can use the components to assist while they are learning the new concept (Miller & Kaffar, 2011)