Discover the ultimate guide to creating your very own electronic car with Troniction's meticulously curated Bill of Materials (BoM). This invaluable resource encompasses a comprehensive list of all the necessary raw materials, components, parts, and even the exact quantities required to bring your vision to life. Say goodbye to the hassle of forgetting crucial elements while shopping for components - Troniction has you covered.
Build Your Dream Electronic Car with Troniction's Comprehensive Bill of Materials (BoM)
Don't let unexpected setbacks derail your project's progress. By consulting Troniction's BoM and taking note of every essential item, you can save valuable time and ensure a seamless assembly process for your electronic car. With everything conveniently laid out for you, you'll have more opportunities to explore and deepen your understanding of the fascinating world of electronics.
To make your journey even smoother, Troniction has thoughtfully provided links to reputable websites where you can conveniently purchase the required items. It's worth noting that some of these links are affiliate links, which means that Troniction may receive a commission for qualifying purchases. Rest assured, this commission helps us continue providing valuable content and support for aspiring electronic car enthusiasts like yourself.
We greatly appreciate your assistance in maintaining the quality of our resources. If you come across any broken links, please let us know, and we'll promptly address the issue to ensure everyone has a seamless experience. Additionally, if you have any suggestions for new sites where we can link products, we're open to expanding our network and providing you with an even wider range of options.
Embark on your electronic car-building journey today with Troniction's expertly curated Bill of Materials. Unleash your creativity, embrace the thrill of innovation, and turn your dream into a reality!
Unlock the Secrets: Get Your Copy Now!
---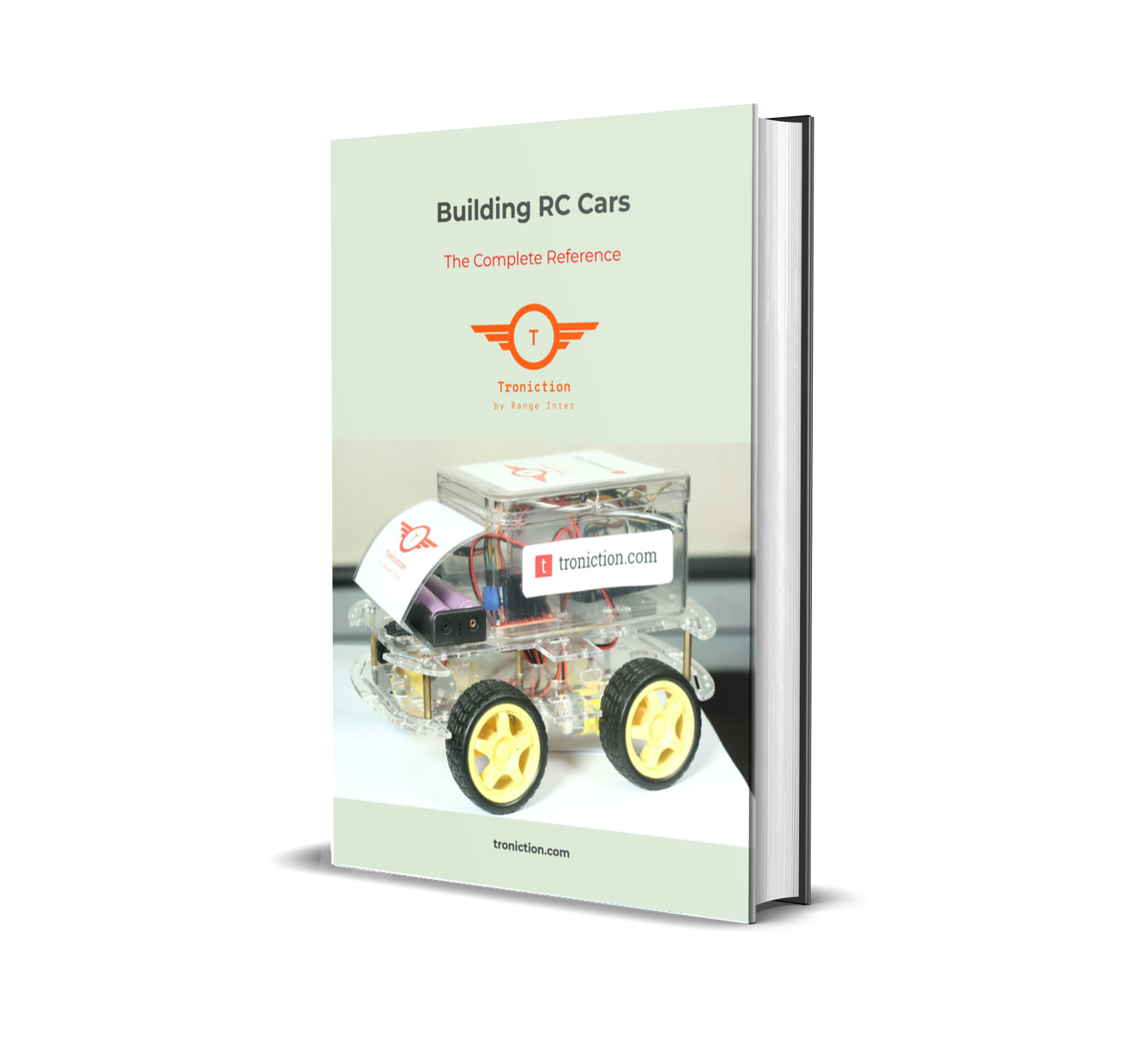 Discover the ultimate resource for building your very own remote-controlled Arduino-based electronic car. Download the comprehensive PDF file that contains everything you need to know, right at your fingertips.
Get the Book Now!