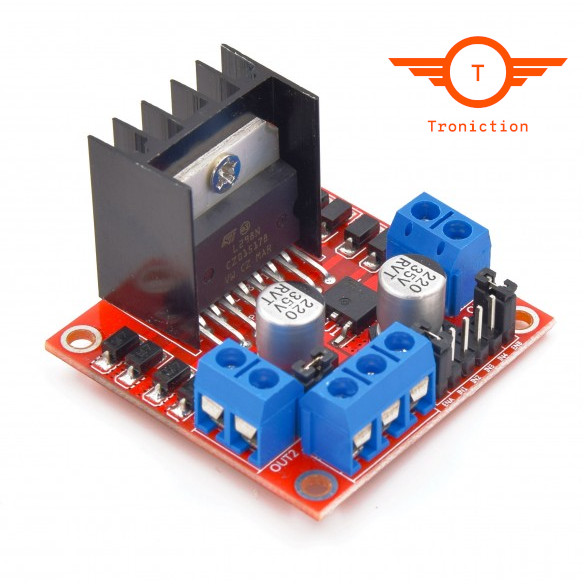 Featured
Troniction Car Engine
Power amplifier for the wheel motors of your car. Arduino board power is not enough to drive all 4 motors. Motor Driver L298N drives the motors with additional power.
L298N Specification
- Logical voltage: 5V
- Drive voltage: 5V - 35V
- Logical current: 0mA - 36mA
- Drive current: 2A (MAX single bridge)
- Max Power: 25W
- Weight: 30g
- Size: 43 x 43 x27 mm
Arduino Motor Driver L298N Module Pin Diagram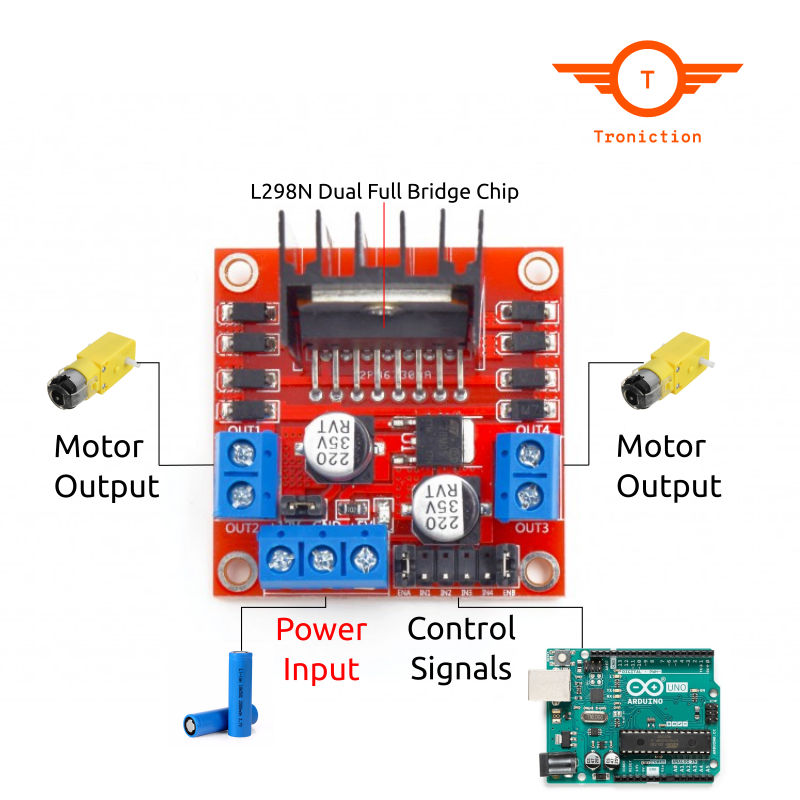 When you use more than 12V, a separate power supply should be given via +5V pin and 5V Enable jumper should be removed. When the voltage is less than 12V, 5V Enable jumper will power up the logic IC via the main supply.
A Enable and B Enable can be given PWM signals to control the speed of the motors.